All You Need To Know About African Clothing
Taking a look at different African's types of clothing.


African clothing is taking the fashion industry by storm in these days as it's the beautiful combination of traditional and modern clothing. The current form of African fashion is the result of gradual change over a century when Arab and European traders entered in Africa and left their impact on the African clothing. Modern Africans like to wear European outfits, but on the eve of special occasions and the people living in remote areas, only traditional attires are worn. Let's take a look at different African's clothing styles.
Kaftan is the most liked attire of both African men and women. It's usually made of cotton and silk with light embroidery over it. In the local language, it's called boubous which are full-length robes. Initially, the trend of wearing Kaftans was only specific to East African women and later it got huge popularity in West African countries like Ghana, Senegal, and Mali.
African Clothing for Ladies
The prints and colors of African clothing distinguish them which ranges from light stone colors to bright indigo color. Beads and embroidery are the essential parts of traditional women's attire and you always see them wearing heavy jewelry made of stones and copper. Skirts, tie dye, and flamboyant are the popular African attires among the young girls.

Dashikis and boubous are the common traditional outfits of men. Dashikis is a long-sleeved shirt which the locals pair with matching pants and kofia. Kofia is a traditional hat in the form of a small round cap worn by men. In extreme temperature days, people opt for t-shirts and shorts while men from Tanzania wear kanzu.

African Clothing for Special Occasions
Africans love to follow their rituals on the wedding and choose traditional attires on their weddings. Long kaftans similar to groom's dashikis or long white gown are the common outfits for the bride. Most of the guests in weddings are seen in vibrant prints, woven clothes, and wrap skirts. Kente fabric which comes in three colors, i.e. red, orange, and green has also great importance for wedding events. On the other hand, grooms wear dashikis along long jacket and fila. Fila is a big hat which also makes the perfect fit with pant coat. Zulus of South Africa are still stuck to their cultural attires and wear leopard skin and dyed feathers. Beaded necklaces and hoops are used to adorn their outfits. Though a big change has witnessed in Africans clothing, yet no change has come in the clothing of Zulus.

Bridal Fabrics Here at Hilton Textiles
Follow us on our Hilton Textiles Instagram channel, and discover all the latest fabrics and promotions, including exclusive designs only sold at Hilton Textiles. Also, check out our Facebook page and subscribe here to see all updates.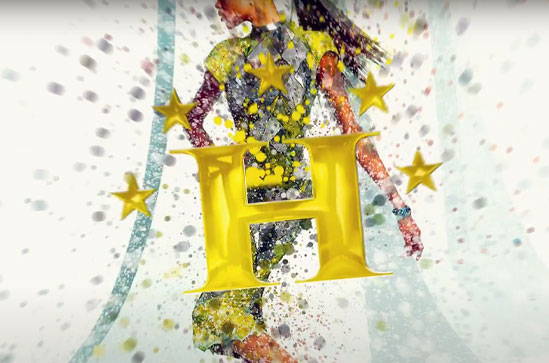 Successful Video Campaigns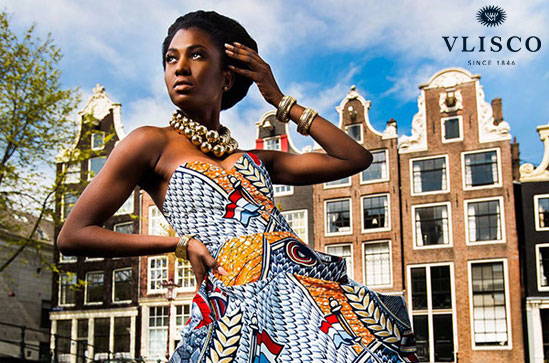 Vlisco - a Leading Textile Company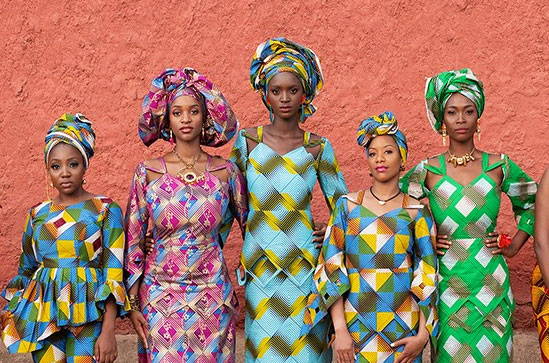 Everything about African Clothing