Hilton Textiles Loyalty Gold Points
Earn gold points and receive up to 15% off your next order!

Hilton Textiles have introduced a Loyalty points program offering huge discounts on your future purchases. You can receive Hilton Gold Points if you do the following:
Like us on Facebook- Earn 20 Points when you like our company, Hilton Textiles on Facebook. Simply login to your Facebook and search Hilton Textiles. Once found, just like our page. It is that simple!
It is your birthday! - We love to reward our customers so that is why when it is your birthday, you will receive 200 points from Hilton Textiles!Every pound you spendYou will receive 1 point for every pound you spend with us. So the bigger the order, the more points you receive!
Sign up on our website - Sign up to Hilton Textiles and receive 200 points!Sharing is caringShare Hilton Textiles on Facebook and receive 50 points!
Hilton gold points, made simple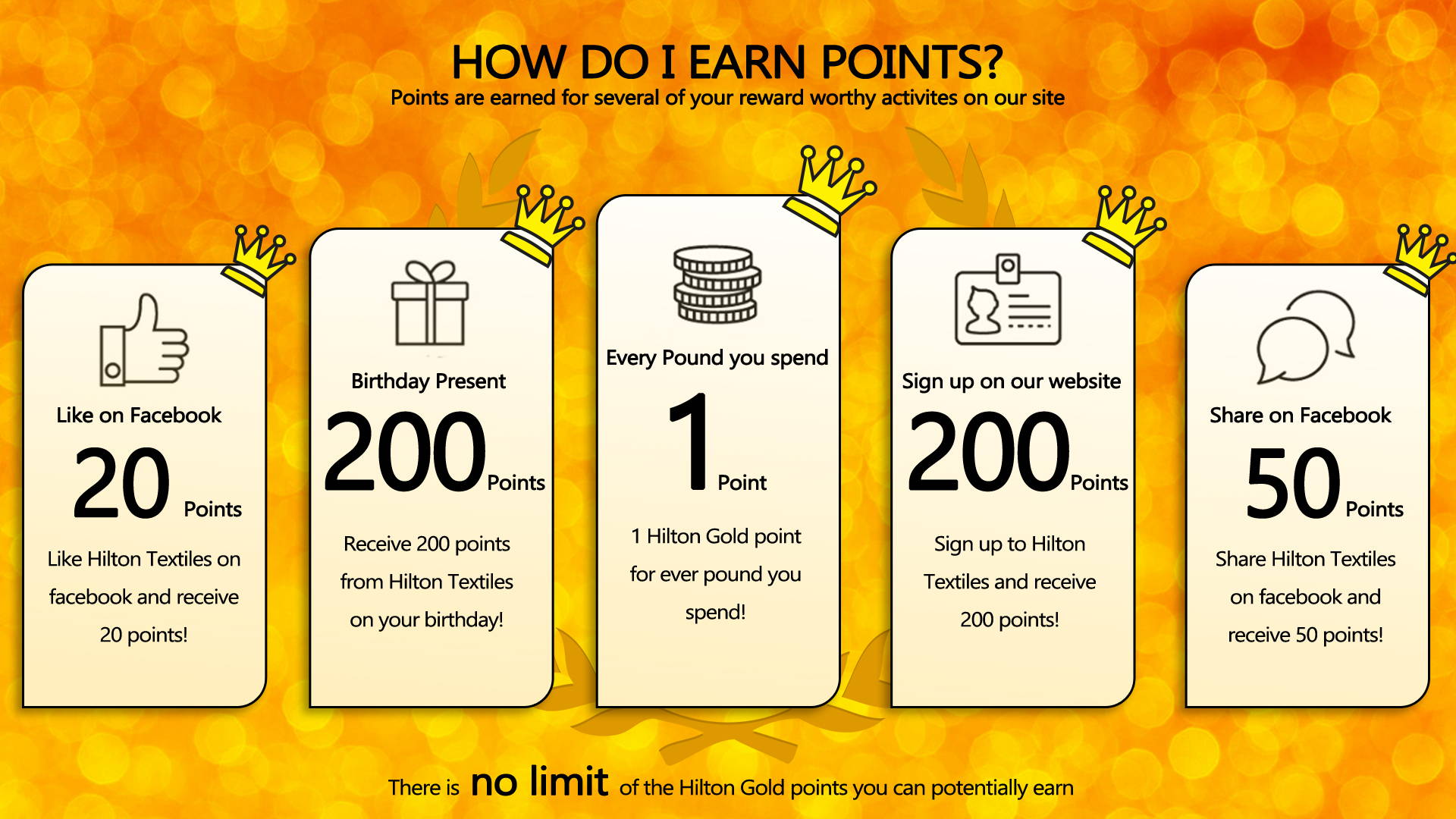 There is NO LIMIT of the Hilton gold points you can potentially earn You can view how many Hilton gold points you have via your account or simply click on the gold floating bar called 'Hilton Gold Points & Rewards' on the left hand corner on our website (please note that this feature cannot be viewed on mobile devices) and find out how many points you have earned! You can also see the rewards you can earn and use it on your next order. Contact us for more information.

Follow us on our Hilton Textiles Instagram channel, and discover all the latest fabrics and promotions, including exclusive designs only sold at Hilton Textiles. Also, check out our Facebook page and subscribe here to see all updates.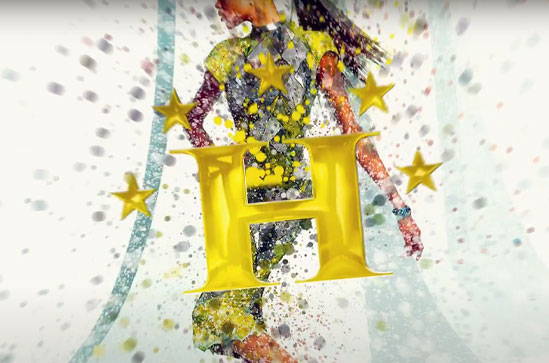 Successful Video Campaigns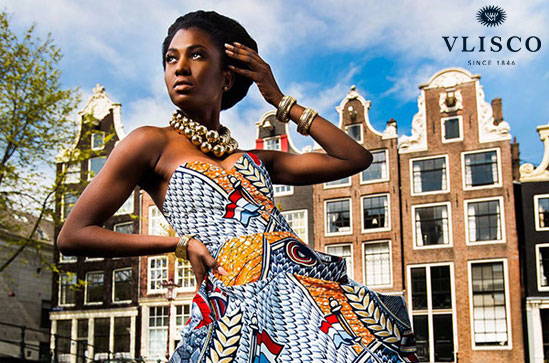 Vlisco - a Leading Textile Company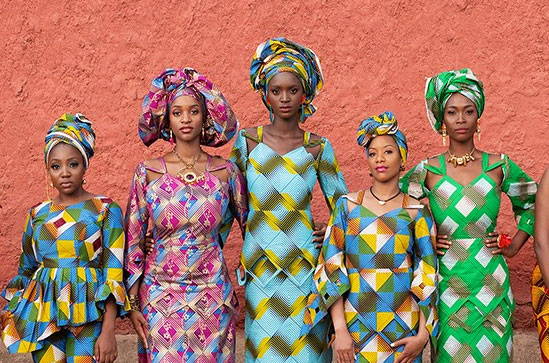 Everything about African Clothing